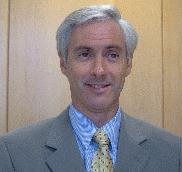 Risk Management International, Ireland
Michael Baume combines his background as a former senior executive in financial services with his skills in risk management and technology to promote Digital Risk assurance with particular emphasis upon critical national infrastructure protection.
As an Associate Director of Risk Management International (RMI) he heads their Digital Risk Division.  He is also Irish Chairman of The Financial Services Club, Europe's leading networking group.
An alumnus of Harvard Business School and a chartered accountant, he was a founder of the Irish Banking Federation High Tech Crime Forum set up to manage threats to the banking sector from cyber criminals.  He has been closely involved in working with law enforcement and in developing leading edge information security defense techniques. As a former Group Chief Information Officer of a major Irish plc, and previous Chief Operations Officer, he combines strategic perspectives with practical experience at international level.
Around the World 2014 archived video link: 
http://aroundtheworld.ualberta.ca/2014/06/national-university-of-ireland-maynooth/